Caron Florida Gala
Saturday, March 18th 6:30 PM - 9:30 PM | Sailfish Club of Florida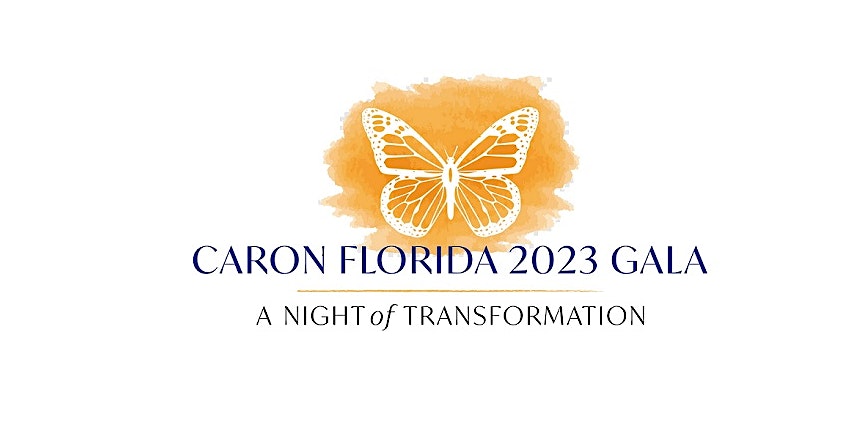 Caron's Mission: Recovery for Life
Caron transforms lives impacted by addiction and substance use through proven, comprehensive, and personalized treatment. We strive to ease the pain of addiction by restoring health, hope, spirituality, and relationships, ultimately preparing individuals and families for lifelong recovery. Caron believes that everyone deserves an opportunity to access our world class care. Last year, with the help of our generous donors, Caron provided nearly 3.7 million dollars in financial assistance to those seeking treatment at Caron Renaissance in Florida. This upcoming gala will support access to treatment through our scholarship program as well as programmatic support to significantly increase recovery outcomes.
We hope you will join us for Caron Florida's Gala where we will celebrate recovery and family, provide hope and inspiration, and connect our Caron community. You'll hear stories of strength and courage, and enjoy an evening of fellowship, dinner, entertainment, and an awards program to celebrate recovery for life.
Honoring Cortney and Kevin Beebe with the Richard J. Caron Excellence Award
The Beebe's were selected for demonstrating the same spirit of caring and compassion exemplified by Caron's founders Dick and Catherine Caron, and for their ongoing support of Caron's mission.
Ways to Give
Purchase event tickets below or by clicking on Register Today.
Mail a check (indicate if it is for tickets, sponsorship, or a donation) payable to Caron Treatment Centers: Attn: Caron Development Office, 243 N. Galen Hall Rd. Wernersville, PA 19565
Contact Christine Storm with questions or for more information – cstorm@caron.org
Thank you to our current sponsors:
Chairman's Sponsor:
Premium Benefactors:
Cortney & Kevin Beebe
Kathryn Keele
Steve Wall & Julie Uebler
Gold Sponsors:
Robyn Gerry
Sharon & Dennis Hanson
Randy and Jane Sinisi
Silver Sponsors:
Full Life Comprehensive Care
Dr. Glen and Diane Mogan
Orange Springs Retreat Center
Elevated Angles
Tony and Elaine Grillo
* Print deadline for gala invitation is December 19, 2022
** Print deadline for gala journal is February 17, 2023
Date & Time
Saturday, March 18th 6:30 PM - 9:30 PM
Location
Sailfish Club of Florida
1338 North Lake Way
Palm Beach, FL 33480