2022 Alumni and Family Reunion
Saturday, June 25th 9:00 AM - 3:00 PM | Caron Treatment Centers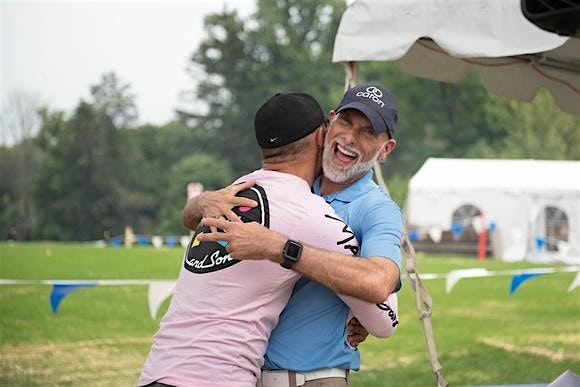 Join us for a weekend of connection, community and recovery at the 2022 Caron Alumni and Family Reunion on June 24th, 25th, and 26th! We are thrilled to welcome our alumni, family and friends back to Magic Mountain to reconnect with one another and create new memories together. This FREE family-friendly event is an opportunity to celebrate all of the gifts of recovery. Register today!
Friday:
2022 Caron Golf Classic- 7:00 am-2:00 pm
Separate registration required for Golf Classic. To register or request more information, contact Keith Rogers at krogers@caron.org
Gratitude Meeting on Campus- 6:30pm
Pizza and Fellowship under the Big Tent- 7:30pm
Saturday:
Alumni & Family Reunion- 9:00 am-3:00 pm
Event highlights include:
Recovery Recharge Workshops
DJ & Live Music
Alumni & Family Awards Ceremony
Memorial Service
Games and Activities for children and adults
Food, Fun and Fellowship
Fireside Recovery Meeting - South Mountain Inn at 7:30pm
Sunday:
Chapel Service- 9:00 am
Available Workshops:
Workshop #1 - Elevate Your Recovery: Developing a Personal Growth Map with Eric Rodriguez MSW, LSW and Christine D'Appolonia
This interactive workshop will examine recovery pathways and how we develop resiliency through the profound change of personal growth. We will explore growth setting and map out our own personal and recovery goals with achievable and measurable guides. We will also identify potential barriers like complacency in recovery and how to overcome potential hurdles on your recovery journey.
Workshop #2 - Recognizing our Character Defects: A Gateway to Meaningful Relationships in Recovery with Jody Green, MA, CADC, ASAT
Genuine, healthy connection in relationships with others requires us to first look inward. This interactive workshop will explore the importance of examining our own patterns of thought and behavior, in order to enter into fulfilling relationships with partners, family members and friends.
Workshop #3 - One Step at a Time: A Guided Serenity Walk with Rocky Stallone
Join us as we follow Caron's beautiful serenity walk around campus, connecting with the spirituality and magic found on this mountain. We will discuss the twelve steps as we make our way through the walk.
Date & Time
Saturday, June 25th 9:00 AM - 3:00 PM
Location
Caron Treatment Centers
243 North Galen Hall Road
Wernersville, PA 19565