Caron Greater Philadelphia Gala
Tuesday, November 30th 6:00 PM - 10:00 PM | Kimmel Center for the Performing Arts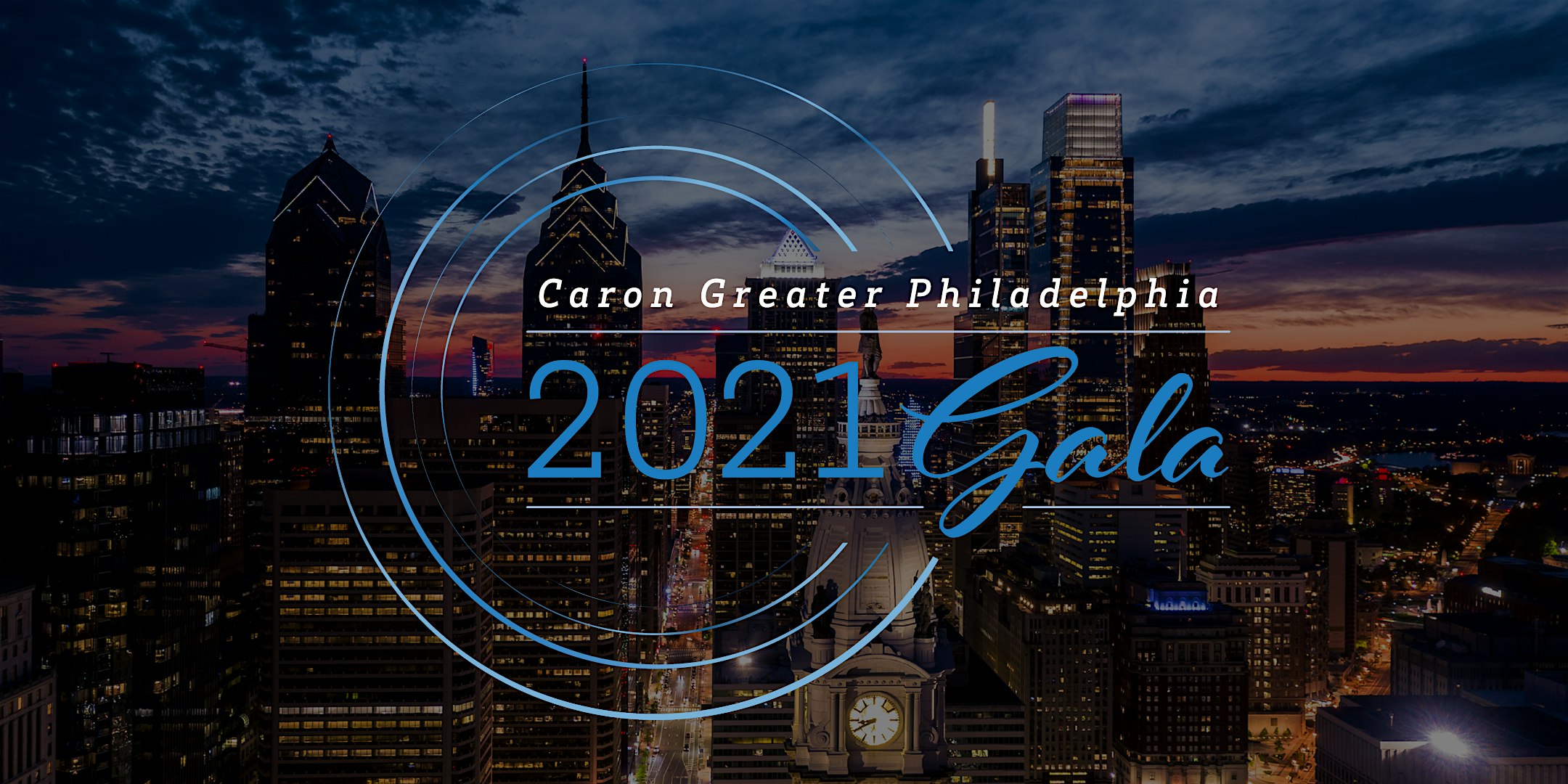 Caron Treatment Centers is an internationally recognized not-for-profit dedicated to addiction and behavioral healthcare treatment, research, prevention, and addiction medicine education. Last year, with the help of our generous donors, Caron provided 2.2 million dollars in financial assistance to those seeking treatment from the Greater Philadelphia Region. Event proceeds are allocated for scholarship to increase access to treatment as well as for programmatic support to ensure unwavering and innovative services that complement the inpatient and outpatient treatment experience and significantly increase recovery outcomes. Given the dramatic increase in overdose deaths this year in the city of Philadelphia alone (1,214) – Caron needs our community's support now more than ever.
Our Greater Philadelphia Gala will celebrate recovery and family, provide hope and inspiration, and connect our Caron community. We hope you will join us to hear stories of strength and courage, and enjoy an evening of fellowship, food, entertainment, and an awards program to recognize all those in recovery.
Honoring Christopher J. Maguire with the Richard J. Caron Excellence Award and the Maguire Foundation with the Partner in Recovery Award.
Our 2021 Distinguished Honoree, Christopher J. Maguire, was selected for demonstrating the same spirit of caring and compassion exemplified by Caron's founders Dick and Catherine Caron. Chris Maguire has been incredibly supportive of the Caron mission and since 2008, has served in various roles, as a member of our regional board, corporate board and corporate committees. During the event, the Maguire Foundation will be recognized as the recipient of the Partner in Recovery award. This award celebrates the partnership that the Foundation has had with Caron for many years – supporting individuals throughout the Greater Philadelphia Region.
Ways to Give
Bid on items in the Silent Auction - https://one.bidpal.net/caronphillygala
Mail a donation check payable to Caron Treatment Centers: Attn: Caron Development Office, 120 Stayman Drive, North Wales, PA 19454
To purchase tickets or sponsorships, or for more information, please call event planner : Patty Poach at 267-625-3855 or ppoach@albrechtevents.com.
Commitment to Safety: Bring your mask, proof of vaccination and photo ID!
The Kimmel Center is requiring that all guests wear masks inside the venue (except when consuming food or beverage) and provide proof of full COVID-19 vaccination. Details on the Kimmel Center policy and safety measures can be found at https://www.kimmelculturalcampus.org/plan-your-visit/safe-clean-commitment/.
Event Chairs
Daniel J. Hilferty & Steven R. Wall, Esq.
2021 Gala Committee
Kathy Albanese, Ashley Albrecht, Sherri Belkoff, Richard Cutler, DMD, Linda Caron Denby, Mark Duffy, Bill Dugdale, Aaron Greenfield, Kristen Harootunian, Eleanor Bradley Huyett, Esq., Randi Blumenthal Joseph, Jim McManus, George Meldrum, Marcella Pettorossi, Patty Poach, Keith Rogers, Marguerite Schroeder, Esq., Brett Tiagwad, Michael Tornvall
Special Thanks to Our Sponsors
Premier Sponsors
Christopher & Ellen Maguire


Recovery for Life Sponsor
RJC Award Sponsor
The Sisters & Brothers of Christopher J. Maguire
Champion Sponsor
Celebration Sponsor
Event Sponsors
The Dodds Family
Richard & Jeannette Moore
Morgan, Lewis & Bockius LLP
NSM Insurance Group
Wall/Uebler Family
Chairman Sponsor
Platinum Sponsors
Martie & Chuck Bernicker
The DeSanto Family
Villanova University
Gold Sponsors
The Chase Family
Cabrini Asset Management
Connelly Foundation
Cozen O'Connor
Diversified Search Group
Goldman Sachs & Co. LLC
The Henson Family
Steve & Susan Kelly
Team Toyota Auto Group
John & Charlene Roberts
Jim & Tracey Wiley
Windmill Foundation
Diamond Sponsors
Anonymous
Jim & Carol Beers
Kate & Chuck Brizius
Dr. Richard Cutler
Drexel University
Duane Morris
The Duffy Family Endowed Fund
Franny & John Glomb & Family
Green Family Foundation
Tony & Elaine Grillo
The Huyett Family
Mike & Joyce Hagan
Bill & Rosemary Hankowsky
Randi, Jon, Tyler, Tavi and Bari Joseph
The Lange Family
Maguire Hayden Real Estate Investments
Neubauer Family Foundation
Danny and Eryn O'Donnell
Marcella Pettorossi
Pennsylvania School for the Deaf
Saint Joseph's University
Marguerite Schroeder Esq.
Bill Thomas & Chantal Jauvin
Whisper Hollow Farms
Jim & Tracey Wiley
Paul & Pilar Yeakel
Printing Sponsor
American Solutions for Business
Date & Time
Tuesday, November 30th 6:00 PM - 10:00 PM
Location
Kimmel Center for the Performing Arts
300 South Broad Street
Philadelphia, PA 19102