Caron Atlanta College Admissions Bootcamp
Monday, July 19th 11:00 AM - Thursday, July 22nd 4:00 PM | Caron Atlanta Outpatient Treatment Center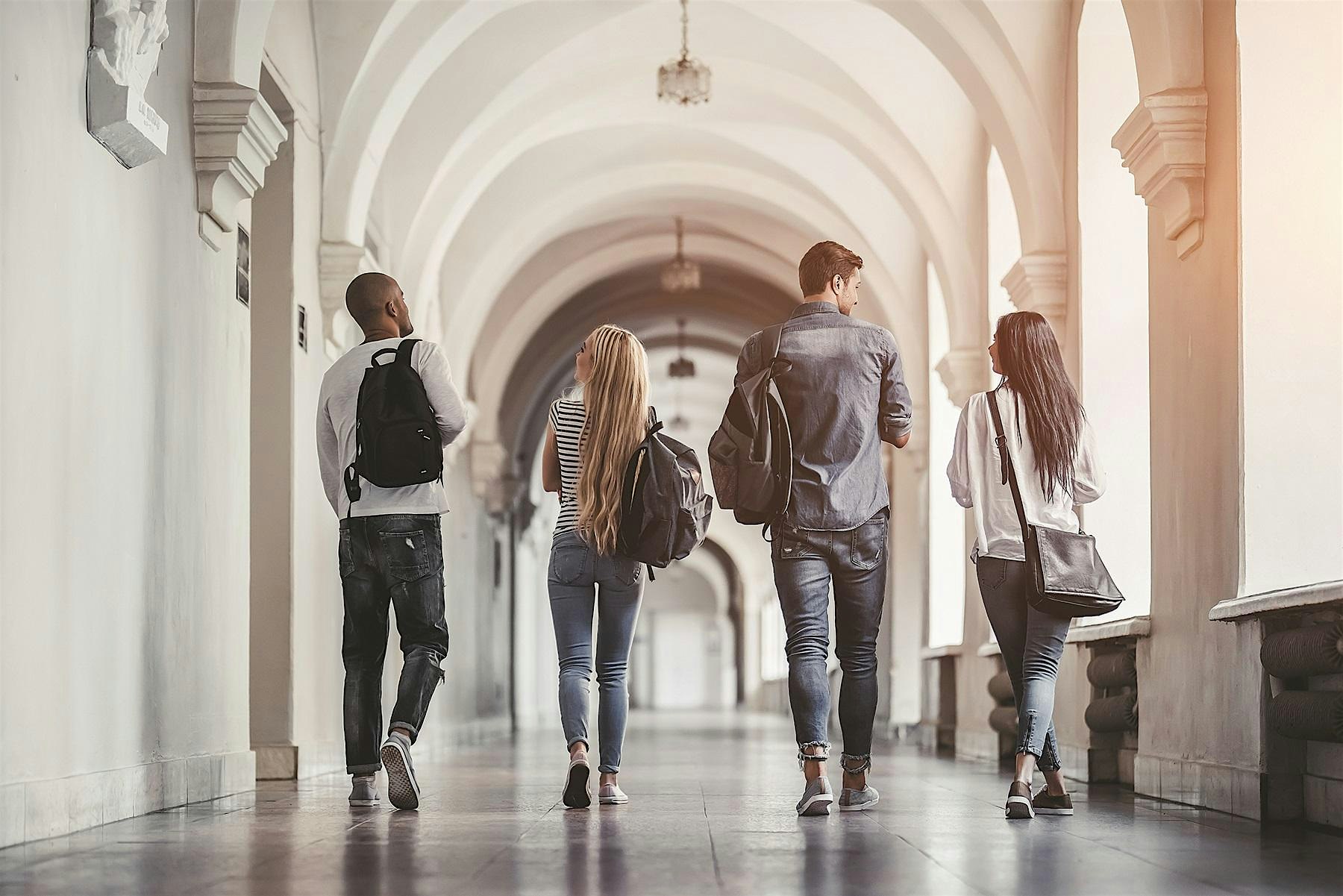 At Caron Atlanta, Inc. we are committed to providing individuals and families with a continuum of care that includes addressing one's educational and academic goals. We are excited to be providing a college admissions immersive experience that aims to support students to address their educational disruption and/or academic concerns in a way that promotes strength and self-awareness and helps the student create an action plan for college applications and transitioning from high school to college.
This 4-day intensive workshop is based on the tenets of Caron Atlanta's clinical philosophy while also integrating the data and research developed by the Association of Recovery in Higher Education (ARHE). ARHE is "the only association exclusively representing collegiate recovery programs (CRPs) and collegiate recovery communities (CRCs), the faculty and staff who support them, and the students who represent them."
Who: Rising juniors, and seniors in high school. College Transfer students.
What: Each student enrolled in this workshop will receive a comprehensive overview of their past academic performance, while looking forward in using past hardship to create resilience that any college would be honored to accept into their academic institutions. As well as family consultation to assist in the whole family's transition to college.
Each student will get access to:
Education around collegiate recovery communities
Education around wellness in college
Meeting with professional admissions consultant to discuss best fit college
SMALSI Assessments and other related assessments that directly help the student better understand themselves and their direction
Strategy development for college applications
Liaison with Academic Institution guest speakers
Each student and family will also receive 2 specialized family meetings to address:
Best Fit College List in collaboration with student
Best Fit College List in collaboration with parents
College Readiness as a function of emotional maturity (looking at the research and showing student and family how this can help differentiate them for college admissions)
Each family will receive:
Immersive Experience for guardians
Family Support Group
Family sessions specific to your family's questions and concerns
After completing this workshop, students and families will have access to:
Case management (three 30-minute meetings to trouble shoot, process barriers, receive guidance on next steps in the process)
Access to Collegiate Academic Specialist via phone as needed
College application / essay reviews (These can be part of your case management meetings or separate depending on your individual needs.)
Individual academic and family support coaching sessions as needed
Presenter:
Allie Sanford CSAT, LMSW, C-DBT Adult Case Manager - Atlanta As an outpatient addiction counselor, Allie Sanford is responsible for providing individual therapy; facilitating group therapy; working with patients, their family members, and referents to create discharge plans; and coordinating with community partners. In this role, which she took on in 2020, she tailors her approach to offer her patients guidance and support to examine and deal with the issues they struggle with the most and that pose the greatest barriers to a healthy recovery. Before coming to Caron, Allie worked at an inpatient psychiatric hospital and in a residential addiction and mental health treatment center. She also volunteered at residential treatment facilities prior to entering the field. Those experiences solidified her passion for helping people to create the kind of lives in recovery that they really want. Allie is a licensed master social worker, certified sex addiction therapist, and is certified in Dialectical Behavior Therapy. She incorporates DBT principles and other evidence-based practices to help those suffering from substance use disorders and process addictions. She has a Master of Social Work and a Bachelor of Arts in psychology, both from Georgia State University.
For more information, please contact Allie Sanford at asanford@caron.org or call 678.543.5718.
This is a Monday - Thursday event, please lunch, we will provide snacks.
Date & Time
Monday, July 19th 11:00 AM - Thursday, July 22nd 4:00 PM
Location
Caron Atlanta Outpatient Treatment Center
1200 Ashwood Parkway
Atlanta, GA 30338