21st Annual Greater Philadelphia Virtual Gala
Tuesday, December 1st 8:00 PM - 9:00 PM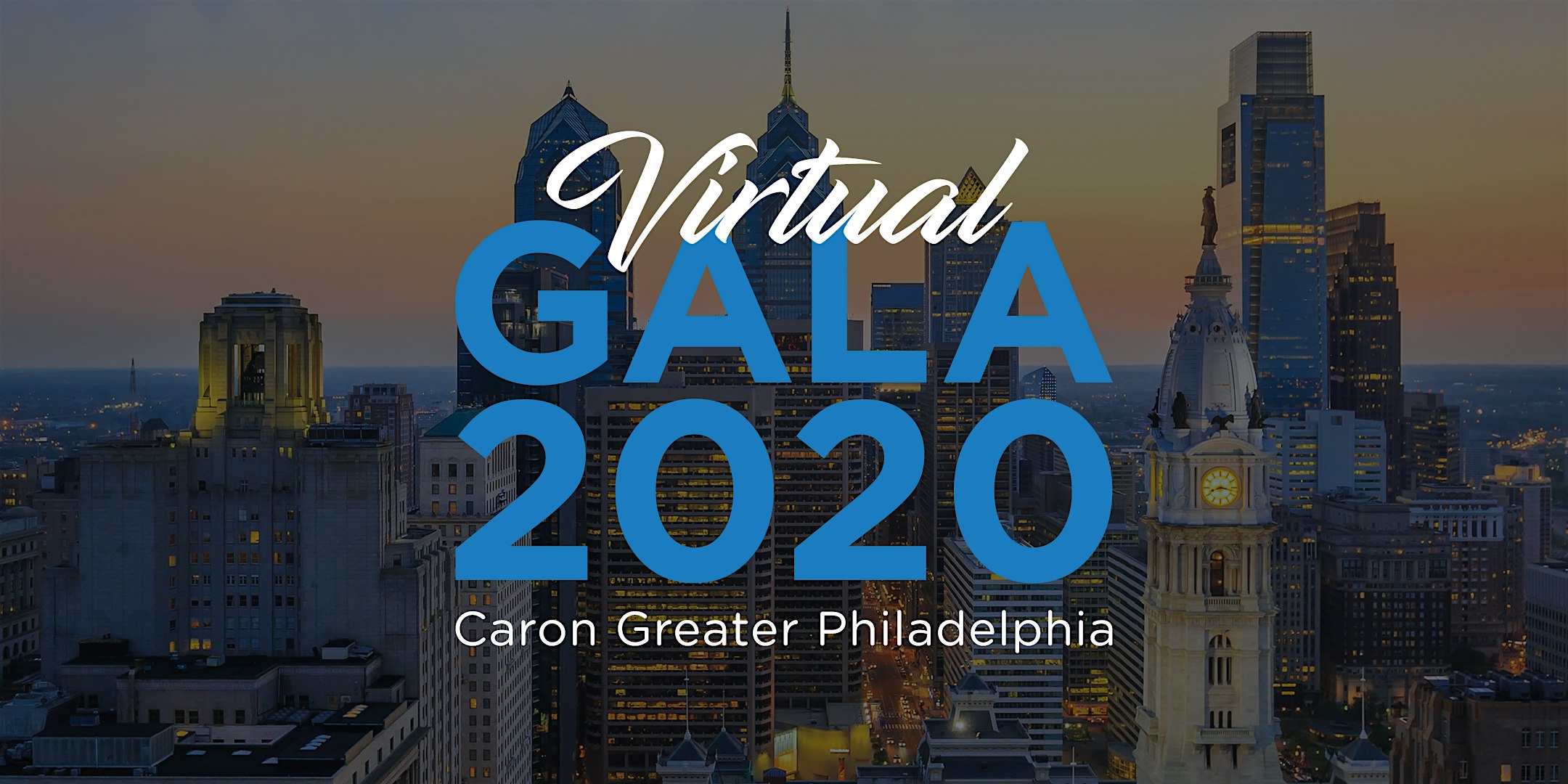 2020 has certainly been quite a year, and while Covid-19 will prevent us from being together in person to celebrate the 21st Annual Richard J. Caron Award of Excellence Gala, we invite you to join us virtually for this special event on December 1, 2020. The goal of this year's Gala is to raise $1,000,000 to benefit Caron's scholarship fund, the opening of The Keele Center in Florida and addiction medicine research to advance patient outcomes. Your support is needed now more than ever.
The Richard J. Caron Award of Excellence will be presented to Carol E. Ware for her courageous recovery, generous support of her community and commitment to helping others. It promises to be an inspiring evening so be sure to register to receive the link by email prior to the event.
We hope you will join us for Caron Greater Philadelphia region's celebration of family and recovery and to help Caron change and save the lives of those affected by substance use disorder and the pain of addiction.
If you would like to receive more details about the event, please email Patty Poach at ppoach@albrechtevents.com and request to be added to the email list.
Silent Auction
The silent auction items, filled with experiences and packages, will be open for bidding prior to the event and the auction will close during the event. Check back in October to sign up for the silent auction – attendance not required to participate!
Ways to Give
Click here if you cannot attend but would like to send a contribution.
Bid on silent auction items filled with incredible experiences and packages.
Give by Mail - Make your check payable to Caron and mail to: Attn: Caron Development Office, 120 Stayman Drive, North Wales, PA 19454
Give or Purchase a Ticket by Phone - Call Patty Poach at 267-625-3855.
Special Thanks to Our Sponsors
Presenting Sponsors:

RJC Award Sponsor:
Celebration Sponsor:
Diamond Sponsors:
Cozen O'Connor
Daniel and Florence Green Foundation and Firstrust Bank
Marguerite Schroeder
For more information about sponsor packages at higher levels or customizing a sponsor package, please contact Christina Phillips-Ramos at CPhillips-Ramos@caron.org or 484-342-5752.
Known well in Chester County for her philanthropic and volunteer leadership, Carol focuses her social action in the areas of health and human services, education, history, and community building.
Gala Chairs
Daniel J. Hilferty
Steven R. Wall, Esq.
Gala Committee
Kathy Albanese
Ashley Albrecht
Sherri Belkoff
Randi Blumenthal Joseph
Linda Caron Denby
Louis DeSanto
Mark Duffy
Bill Dugdale
Danielle Filmore
Aaron Greenfield
Kristen Harootunian
Jim McManus
George Meldrum
Marcella Pettorossi
Patty Poach
Marguerite Schroeder
Brett Tiagwad
Michael Tornvall
Charlene Vickers
Date & Time
Tuesday, December 1st 8:00 PM - 9:00 PM