Loss of Expectations: A Different Side of Grief
Thursday, October 5th 11:30 AM - 1:00 PM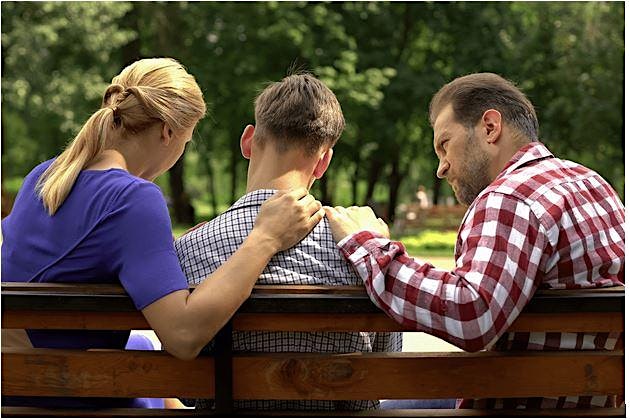 Have you ever mourned for someone sitting right in front of you? Grieved for who you thought they would be? Grief not only occurs when someone dies; grief can also occur when you feel you have lost what your loved one's life was supposed to have been. That grief can feel lonely with no show of condolence and support. It is a silent grief that no one talks about. The evening's program will provide information about grief, its process and stages. Ways to stay connected to your loved one, and recommendations on how to navigate grief and seek support when needed will also be discussed.
Who Should Attend this Program?
Any family member who has been impacted by a loved one's substance use disorder will benefit from participating in this webinar.
Please note: if you cannot attend the webinar live, please register to receive the recording. Also, this event is Eastern Standard Time.
Presenter:
Selena Morresi
Selena Morresi has over two decades of experience in the Mental Health and Public Health field, specializing in the delivery of nicotine prevention and treatment. Before coming to Caron in 2014, Selena worked with children diagnosed with autism in a residential setting working there for 10 years in many different roles. Selena moved into the prevention world in 2010 with Holcomb Behavioral Health Systems where she acted as Prevention Specialist and Coordinator implementing and overseeing prevention programs across two counties. In her role at Caron Treatment Centers Selena has worked closely with public, private, day, and boarding schools to offer prevention and intervention services. Selena has earned her Bachelor's in psychology and a Master's degree in Public Health.
Selena is still learning and growing and has become a Certified Heath Educator and a Certified Tobacco Treatment Specialist and holds a certification in Holistic Stress Management. Selena is also trained as a Death Doula and works in community settings to support individuals and groups. In addition to her work at Caron Selena is Adjunct Faculty at West Chester University in the Health Department where she teaches courses on Death and Dying and Mental Health.
Sponsored by the generosity of Lauren and Jay Springer.
For questions or more information, please contact Mallory Henry at mhenry@caron.org.
An email will be sent to you after you register containing the Zoom details.
Date & Time
Thursday, October 5th 11:30 AM - 1:00 PM