2021 Alumni and Family Reunion
Friday, August 6th 8:30 AM - Sunday, August 8th 11:00 AM | Caron Treatment Centers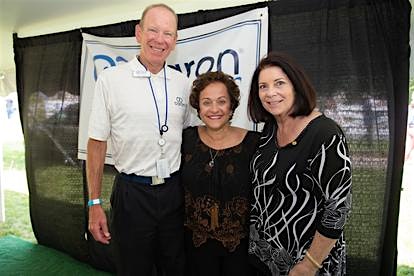 Join us to celebrate recovery TOGETHER AGAIN for the 2021 CARON ALUMNI & FAMILY REUNION WEEKEND, August 6th-8th 2021.
Please note that all of the workshops are completely sold out for Saturday 8/7.
You can still attend the reunion even if ticket sales are closed.
Schedule:
Friday, August 6th: Golf & Gratitude
2021 Caron Golf Classic - separate registration required, contact Keith Rogers at krogers@caron.org
Gratitude Meeting- 6:30 p.m. under the main tent on Caron Campus
Saturday, August 7th: Alumni & Family Reunion
9:00 a.m. - 3:00 p.m.
Caron Pennsylvania 243 N Galen Hall Road Wernersville, PA 19565
Memorial Service
Recovery Recharge Workshops
Lunch
Fun & Games
Awards Ceremony
Spiritual Decoding with Dr. Meredith Hardee
Sunday, August 8th: Chapel Service
Workshop Details:
Workshop 1: Practicing Emotional Sobriety, Facilitated by Sarah Poplinksi, MA, CADC - Emotional sobriety plays a key role achieving and maintaining long term recovery. Join us as we define emotional sobriety, review strategies to enhance distress tolerance, and discuss what emotional sobriety looks like in action.
Workshop 2: Restoring Trust in the Family System, Facilitated by Taylore Runkles, MSW and Dan Westerman, LSW - Trust is a critical factor in family healing, but what does it take to rebuild trust in recovery? Join us as we unpack the components of trust and discuss how trust can be restored in the family system.
Workshop 3: Exploring Our Supportive Connections, Facilitated by Marika Horacek-Kunkle, MA, LPC, ATR-BC and Randy Gaul, CET, CAAP - After a year of being separated, we find that supportive connection is more important now than ever. Join us to explore and enhance your support system by utilizing action methods.
Workshop 4: VIRTUAL ONLY: Building Self Awareness Through Mindfulness Practice, Facilitated by Chris O'Reilly, MA, CAADC, CSAT, LPC, ACRPS - We are inundated with information and messages from outside ourselves all day long. Creating time to be present with hat is going on in our mind and body can enhance our health, self-esteem, and our relationship with others. Join this workshop for a conversation regarding the healing powers of mediation!
*We are committed to ensuring the comfort and safety of the Caron community. We we will be following all CDC and State guidelines regarding Covid-19 safety protocols. Additionally, this year we will be offering various VIRTUAL options for those who are not able to attend in person.
Please email Jamie Chelius at jchelius@caron.org if you are interested in virtual participation or have any questions!
Date & Time
Friday, August 6th 8:30 AM - Sunday, August 8th 11:00 AM
Location
Caron Treatment Centers
243 North Galen Hall Road
Wernersville, PA 19565