HARD CONVERSATIONS: Effective Communications with Children
Tuesday, March 28th 12:00 PM - Saturday, May 6th 8:30 PM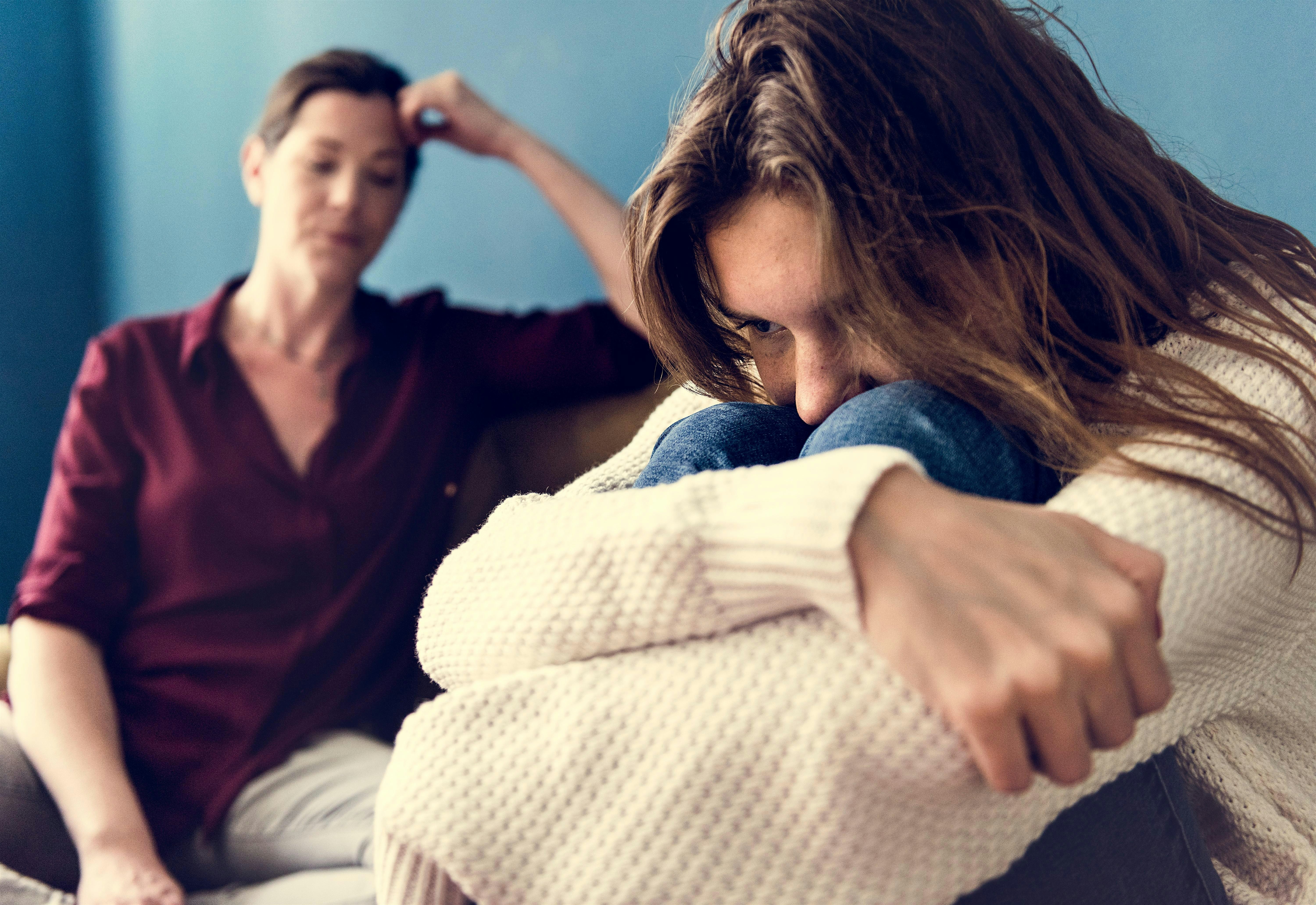 Caron Treatment Centers has partnered with Ludington Library for this two-part program for parents and caring adults will offer insight and strategies for addressing difficult topics and creating positive and open communications.
When we avoid hard conversations, we miss the opportunity to address a concern and to be heard. The ability to have a difficult conversation is not instinctive. It is a learned language that takes skill and practice. Caron Treatment Center's Education Alliance has assembled a panel of experts with extensive backgrounds in helping families navigate through some of their most difficult conversations and moments.
Topics will include:
Self-respect
Resiliency
Independence and skill-building
Emotional mental health
Respecting "No"
Gender and sexual identity
Social media and the real world
Alcohol and other drugs
Adult decisions vs. child wishes
Marital conflict
Questions from attendees
Session Details:
Session 1 - March 28, 2023 - Hard Conversation Panel Discussion - 7-8:30pm
Parents and experts in psychology, family therapy, drug and alcohol treatment, and clinical counseling offer insights and conversation strategies during this pre-recorded panel discussion. Viewers are invited to anonymously submit their questions via a Google form. Questions/topics submitted will be addressed in Session 2.
Click HERE to register.
Session 2 - May 6, 2023 - Your Questions Answered - 12-1pm
Questions submitted to our panel prior to the event will be answered during this live session at Ludington Library in Bryn Mawr. Our experts will continue to provide guidance, education, and techniques to help guide hard conversations. Join us as we stay in the solution and look at opportunities and positive outcomes associated with healthy engagement with your children.
Click HERE to register.
Participation in both sessions is encouraged, but not required.
Panelists:
Dr. Ramona Roberts, PsyD, CCPT-II
Dr. Ramona Palmerio-Roberts is the Executive Director of the Caron Outpatient Treatment Center. She received her Doctor of Psychology degree in clinical psychology and is currently a level II certified clinical trauma professional. She has received several regional and national awards and has been a featured speaker, author, and educator.
Bethany Franklin, M.Ed., LCSW, CAADC, RAE
Bethany (Koch) Franklin is a Lead Family Therapist at Caron Treatment Center's residential care facility. She is a licensed clinical social worker and a certified advanced alcohol and drug counselor. She has a Master of Social Work and a Master of Education in human sexuality and is also a rainbow advocate and educator..
Christopher Owsiany, MS, CADC, CCS
Christopher Owsiany is the Clinical Director of Men's treatment for Caron Treatment Center's residential treatment programs. He holds a master's degree in clinical counseling, is a certified alcohol and drug counselor, and is a certified clinical supervisor. He has over two decades of experience working with families, adults, and adolescents, within Caron Treatment Centers.
Karen Lengel - Student Assistant Prevention Specialist
Karen Lengel joined Caron's Education Alliance in 2017. She has a Bachelor of Arts in Criminal Justice from Alvernia University. Karen specializes in nicotine cessation and education and is passionate about helping pre-adolescent and adolescents become the best version of themselves. Karen has the special ability to help others overcome resistance to change.
Moderators:
Gretchen Hagenbuch, M.Ed., CPS
Gretchen Hagenbuch provides educators and parents with training and high school students with education and psycho-educational groups to deal with issues such as anger and stress management, grief support, mindfulness, and resiliency. Gretchen joined Caron in 2018, bringing a wealth of experience. Prior to joining Caron she provided alcohol and drug prevention education all over the United States as well as 16 countries. She was a dean of students in the Philadelphia school system, as well as a faculty member and varsity coach at St. Andrew's School in Delaware.
Eric Rodriguez, MSW, LSW, CAADC
Eric Rodriguez oversees education, training, development, and learning initiatives at Caron Treatment Centers, focusing primarily on corporate and organizational education. Prior to accepting the education role in 2021, Eric worked as a behavioral health therapist providing individual and family therapy to patients and their families, facilitating groups, offering educational lectures, and helping to set up aftercare plans. He has advanced education in co-occurring disorders, specifically related to anxiety, and is trained in cognitive processing therapy for trauma.
Date & Time
Tuesday, March 28th 12:00 PM - Saturday, May 6th 8:30 PM