9th Annual Recovery for Life Celebration - Virtual Event
Wednesday, October 28th 7:00 PM - 9:00 PM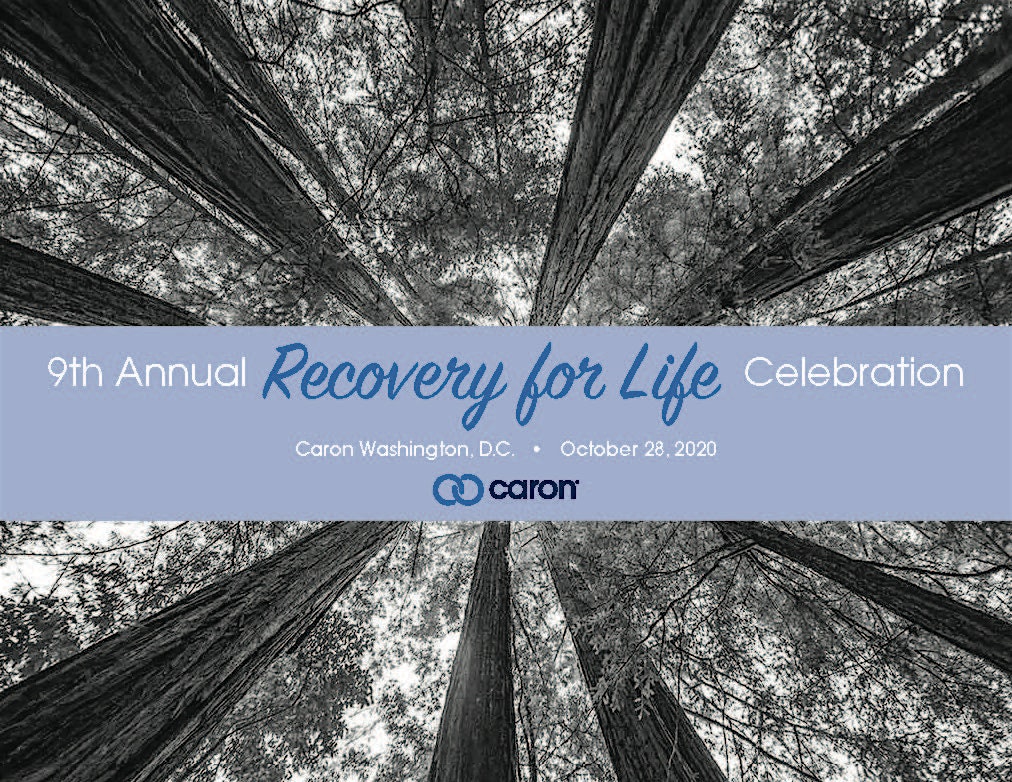 Support Caron: For over 60 years as a not-for-profit treatment provider, Caron Treatment Centers has transformed the lives of thousands impacted by addiction and substance use through proven, comprehensive and personalized behavioral healthcare solutions. Caron delivers evidence-based, gender-specific programming while treating patients and families with the respect and compassion they deserve. Caron's goal is to ease the pain of individuals and families impacted by addiction by restoring health, hope, spirituality and relationships, ultimately preparing them for lifelong recovery.
There are approximately 8,000 Caron alumni and family members living in the greater Washington, DC area. Each year Caron DC hosts a "Recovery for Life" celebration to raise scholarship funds for people seeking treatment who could not otherwise afford it. Last year, generous donations from members of our community provided over $1 million in financial aid for families and individuals in DC, Maryland, and Virginia. Now, with COVID-19, Caron has seen an increased demand for treatment among people struggling with substance use disorder. We hope you will consider an investment in Caron's mission by supporting the Recovery for Life Celebration.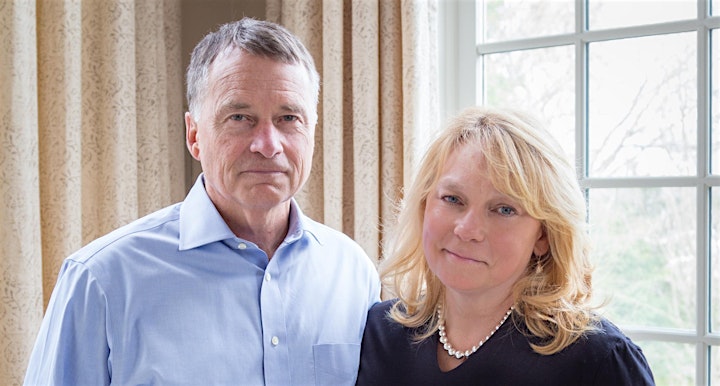 Admiral James "Sandy" Winnefeld, Jr., USN (Ret.) and Mrs. Mary Winnefeld with the Richard J. Caron Excellence Award
2020 Gala Committee
Honorary Co-Chairs:
Byron and Tina Trott
Raj and Neera Singh
Gala Committee:
Anne Banville , Christina Caron , Matt Clark , Sarah McDade , Clifford Mendelson , Michael Moore , Lewis Remick , Mark Skibbie , Don Sloane, Daren Thomas , Marot Williamson , Marianne Wyble
For More Information Contact:
Katie Gateau: 410-271-1917 at Katie.gateau@datocwitten.com
Tara Handron: 240-223-5601 at THandron@caron.org
Give by Mail
If you are making a donation by mail, please make your check payable to Caron and mail to:
Caron Washington DC Regional Recovery Center
Attn: Tara Handron
7315 Wisconsin Avenue
Suite 790 East
Bethesda, MD 20814
Give by Phone
If you want to make a donation by phone, please call Kelsey Hunsicker in our Development Office at 610-743-6193.
Date & Time
Wednesday, October 28th 7:00 PM - 9:00 PM